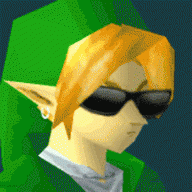 Well-Known Member
OP
Member
Joined

May 20, 2017
Messages

142
Trophies

0
XP
Country
Hi everyone! TLDR in the bottom!
I ended up in a hacked MW2 lobby 5 ish years ago, didn't think nothing of it.. and when I was JUST about to nuke on the enemies team, a hacker on the other team got butthurt, and hacked me.. (I knew the lobby looked odd when I first joined it. Especially when the game started, something looked off with too many people killing the same people over and over too fast.. I just thought some noobs where boosting or something.) ..and after, I couldn't go in and arrange my classes anymore and couldn't join any online games at all.. :/ It would just freeze on the loading menu just before the game would start, or if I tried to go into my classes to arrange them, it would cause my entire Xbox 360 to freeze, and I would have to restart it. This is my #1 FAVORITE game.. and I'm going absolutely insane because I can't play it anymore...
The only thing SEMI holding me off from losing my mind as a gamer, has been playing Team Fortress 2 on the Xbox 360 as the engineer class.. and making believe I just unlocked a sentry gun kill streak in MW2 every time I build a turret.. sad. I know. lol I know I could just play any other Call of duty game, but playing any other COD game just feels lack luster, unpolished, unfinished, and made with absolutely no love, unlike MW2.. and it just makes the pain of me being hacked worse.. haha
Oh and TF2 has even MORE hackers/glitchers than MW2 had currently, and TWICE the amount of glitches.. and an extremely OP noobtubing class called Demoman.. that's three times as bad as the Demoman on the PC version of TF2.. if you thought MW2 noobtubing was bad.. HAHAHAHA *twitches*.. play TF2 on Xbox 360, and prepare to feel real pain... lol and those things make that game infuriating at times.. yet.. the TF2 community is keeping it very much alive.. for some reason. lol I guess it is technically a time capsule to a simpler time due to not many updates, and Valve abandoning it long ago. lol ..SO anyways, I literally made a new Reddit account to ask for help, and nobody cared to help me out, idk why I expected any more from Reddit. lol ..so I came back to GBATemp, where I know you guys are always awesome and super nice, and have helped me a million times over already in modding my older systems, etc in the past.
[Shout out to the Wii Hacking & Homebrew forums on GBATemp. You guys rock! :'D]
Can anyone please unfreeze/unhack my MW2 game on the Xbox 360? Please? My gamertag is DeadlyRevengexX Add me, I have a mic, and I'm online now!
I've been playing this game online for about 10 years on the Xbox 360.. I really hope someone in this community can help me out.
TLDR:
Can anyone unfreeze/unhack my MW2 game on the Xbox 360? Please? I'm going insane.. nothing fills this MW2 hole in my life. lol My gamertag is DeadlyRevengexX
Add me, I have a mic, and I'm online now!