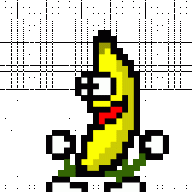 Joined

Oct 3, 2009
Messages

19
Trophies

0
Age

27
XP
Country
Hey guys! I recently have been playing Call of Duty: Black Ops on both WiiFlow and USBLoaderGX and they have been working absolutely incredible except for one MAJOR thing: constant errors on WiFi. So basically, about 75 percent of the time, I start to get connected to the map until an error occurs and the game lobby closes, especially on Team Deathmatch. On Free-for-All, it's not too bad. When the map is loading, and it says "Awaiting gamestate" the game gets a black screen and then an error occurs and the game lobby closes, as mentioned above. What is going on?
PS: I followed these steps given by TheNikkoMan in order to get Black Ops working altogether except for the MAJOR WiFi problem:
http://filetrip.net/g25124918-cIOS-Installer.html
Download the file, unpack it and copy it to the root of the sdcard.
Eject your sd, put it in your wii, boot it and start homebrewchannel.
Press cios-installer or something like that. If you hear "Take me on" by Aha in the background you pressed the right one
I presume you already have a cios, so at the first prompt just choose ios249
When it asks you what base you should use, use 57 vsomething.
When it asks you where to install it to, you can choose 250.
Most likely you can just use network install (press right on d-pad)
watch it fly!
Can you guys help me out here? Thanks so much!