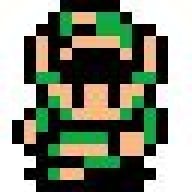 Joined

Jan 9, 2006
Messages

2,317
Trophies

2
Website
XP
Country
So finally im going to buy a Wii. I have read many topics at this forum to get more information. But I still would like to have some advice from the experts

First what I want to do one my Wii
1. Play everything from an external HDD. No burning for me.
2. Be able to play Virtual Console games
3. Play Wii games of course
4. Be able to look at movies
5. Im not so intreasted of emulators of I can play Virtual Console, but I will of course have some emulators on it anyway

Thats it!
I have been looking at two different Wiis.
1. One with wiikey2 chip, costs 170 euro, little used (dont care about if it is a used one)
2. The other has Wiiflow installed and costs 250 euro.
From what I have read from this forum is that GX & CFG is the best USB loading. is wiiflow ok?
Would it be easy for me to install GX or CFG on the Wii with the Wiikey2 chip? that would be the best solution I guess.
Take care, I want to play the new Kirby game