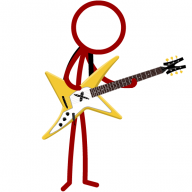 all the world needs is me
OP
Member
Joined

Apr 22, 2011
Messages

1,627
Trophies

1
Location
XP
Country
Recently (4-5 days ago to be more specific) I've been getting this extremely annoying error when I open up any thread, post, profile, or thread creation page on GBAtemp.
Before the page is even done loading I get a pop up error message saying 'Load jQuery First!'. Once I close that, the page loads but with certain features missing, e.g. all text boxes are gone (I've been trying to make this thread for days but I couldn't actually type it because there were no damn text boxes) and also any hover drop down menu doesn't appear
So navigating this site is now a pain because I get a pop up every time I open up a new page and I don't even see the pages properly.
Can someone help out? Again, this started about 4-5 days ago.
I haven't changed my browser, added any extensions, or anything like that. So I'm thinking the issue is on GBAtemp's end? Maybe some behind-the-scenes work that's caused this mess up
Now what's weird is when I totally reset my browser (delete ALL data – cookies, history, you name it), GBAtemp works just fine for a few minutes and then the problem starts happening again. This is how I'm typing this thread right now, though I reckon in a couple of minutes I'll find it hard to reply
Thanks in advance