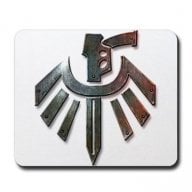 Active Member
OP
Newcomer
Joined

Feb 20, 2016
Messages

35
Trophies

0
Age

38
XP
Country
Hi there,
I'm having trouble with a switch erista patched (icosa).
The story is simple, the switch was modded with SX Core and worked fine, the problem was the 11.0.1, so i decided to get atmosphere to work on it
I did as usual like i always do and never had trouble, the source i used was one of the first version of atmo 17, loaded it with hekate (regular stuff until now) and got a black screen (i was probably mising those hekate keys... just didn't know about it at that moment), tried then different things like RR Pro files and others that i found on trusted forums, still black screen
I decide to go back to SX OS and then i got black screen also, i then tried using genuine boot from the sx os options and Black screen!
The switch was perfectly working before, i then tried to put back everything like original in the switch (taking the SX Core and the emmc back on mobo) and still i get a black screen
I didn't do a nand dump before this because i usualy install the sx core without trouble
One info that i found out is the number of Efuse by checking in Hekate, the number is 15 - 10
(we're it should be 14 since the firmware was on 11.0.1) and this is probably why it's not botting anymore even in OFW
I was thinking to verify the firmware with NxNandManager but the encryption system on these erista patched and mariko looks different because i got biskeys using the TSEC & the cached fuses but NxNandManager tells me bad crypto
And here is a screenshot of the switch under hekate:
https://ibb.co/VwMZWQz
Anyone know what i could do to fix this ?
Thx and best regards