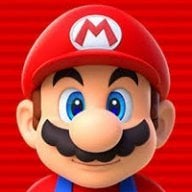 Joined

Jun 18, 2007
Messages

1,789
Trophies

1
XP
Country
Hello all,

I have a brand new Nintendo Switch not even removed from box yet.
I have a few questions that i would like help with please.
I will be using it with SXOS dongle + jig.

1/. I understand i should make a Nand back up straight away.
Do i make a nand back up of stock firmware out of the box and also once i upgrade to 5.1 using the no blow fuse method?

2/. Once i open it and turn on what is the easiest way to make sure its on 5.1?
I did read about a programme to protect fuses but cant remember its name.
I also did look on xbins for required firmware files but could only see 6.0 info but with no download available.

3/. I never play online.
Question is when i boot into SXOS and load a game if it says a update for game is available if i update this way will it ban my console?

4/. I am happy to keep OFW on 5.1.
Is it ok for me to install emunand and whilst in emunand update it to 6.0?

Hoping to prevent all chances of getting a ban by the big N.
Thanks in advance.