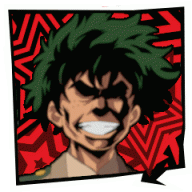 Well-Known Member
OP
Member
Hey Guys,
I bought a faulty 3DS for a really cheap price on Ebay a few days ago and today it finally arrived!
When I start the Console, I get the "Arm 11 (Core 1) undefined Instruction" - Error so I think something's wrong with the Firmware?
When I press select at Console-Boot, the "Luma3DS v10.2 configuration" opens.
I haven't done anything with 3DS Handhelds for years but I want to give that device some new life.
Any suggestion how to process? How to really fix this issue?
There's no SD Card included (but have one lying around somewhere).
Luma seems to be installed on NAND.