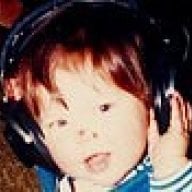 Joined

Dec 3, 2006
Messages

590
Trophies

0
Age

36
Location
Website
XP
Country
I just haven't seen many people talking about books that they read on this site. Which isn't very surprising I guess. Video games are like the anti-book, at least for me.
Books on the DS from Moonbooks count by the way =) I dare say that comic books don't...

I'm currently in the middle of three separate books right now. I'll give a short bit about each of them...and I'd like if people could recommend other books for when I get through one of these...

1. Easter Rising by Michael Patrick Macdonald: A non-fiction following the life of a young boy growing up in the southside Irish slums of Boston. Set during the late 70s and early 80s the author tells of how we grew up in this despairing neighborhood. He loses 4 siblings during his life growing up as a "Southie". Its full of the struggle of his mother and very large family living in a pretty desperate time. He throws himself into the budding punk-rock movement of The clash, Mission to Burma...and tries to escape his unfortunate surroundings. I'm more than 1/3rd of my way into the book which is enough for me to know that I'm going to keep coming back to it everyday. Its a very insightful story of poverty, passion, and perseverance. Excuse all the P alliteration...now I sound like a dust-jacket.

2. Musicophilia By Oliver Sacks: Dr. Sacks is a neurologist who has written many books about his unique patients over his many years of practicing. I had previously read 2 of his books, The Man Who Mistook His Wife for a Hat and another I'm going to forget. Musicophilia is more specifically about his dealing with Music and the Brain. Imagine your favorite song in your head right now, you can kinda hear it right?? Well if you were half of the patients in this book you would ACTUALLY hear it, right down to the neurons firing in your brain. For all intensive purposes it IS really play and you wouldn't be able to turn it off. And it might not be your favorite song...but a song you heard when you were seven...and you wouldn't even realize that you are thinking of the song you would be looking for the radio instead. The human mind is an amazing thing. This book delves into everything to do with the brain and it's special affinity for music. The brain treats music unlike anything else. I could remember most of a song hearing it once, but I would be at a loss describing a picture just seeing it once. This may not be a really good example but its true to a point. This book isn't written just about people with psychosis, not just the old, not just the hard of hearing. This book is filled with stories of everyday people who perhaps got a concussion, had a stroke, or just plain wake up one day to realize that their mind is filled with music. The music is different for everyone, could be something the mind is composing or something you had only heard once. It could all make sense or be completely out of tune and form. It is quite the fascinating book for me since I've always been able to play back songs pretty clearly in my head. The thought that people don't realize the music is in their head is the strangest part of some of these stories. Anyway...psychology/neurology is kinda my education and music is really my main hobby so this book is quite appealing to me.

3. A Remarkable Mother By Jimmy Carter: This is a book I bought for my Mom for mothers day, but I'm hiding it for now and reading it in the meantime. Jimmy Carter, I wish he has the president when I was younger. He would have inspired this generation, but instead we were exposed to the damn media Lewinsky scandal that had nothing to do with politics and was more akin to a McCarthy witch hunt and the horrible era of bush and the aftershock which will become of his idiotic international policy. I'm so disappointed in politics these days. I've known nothing else, but still I expect alot more. But anyway... I hardly knew how great of a person he was until I researched him. He was a true democratic president. A great leader and a forward thinker. I'm sure he made some mistakes. His recent work in the middle east was not a mistake at all. He was the greatest human rights focused president for both Americans and aboard. This book isn't so much about him but about his mother. He grew up humble and well-grounded thanks to his mothers teachings of peace and attention to the greater public good. She attended the first major league game that Jackie Robinson played in. Living in the south she was without prejudice. She was a nurse and a social butterfly. I have not read too far into this book but I'm so inspired by Jimmy Carter that I had to read alittle about a history that extends beyond himself. My mom likes Jimmy Carter as well, and I'm sure she will appreciate this book.

Well damn, I didn't even mean to write that much. Chances are if you aren't reading a book you probably don't care what I was reading either. But anyway, I'd love to hear what other people are reading!
Maybe I was just warming up to do a real book review on the Moonbooks site...you all know they are giving away some new Itouch DS flash carts right???
There...I finally got your attention.