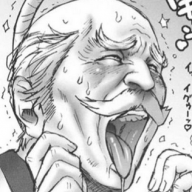 Well-Known Member
Newcomer
Joined

Apr 28, 2020
Messages

51
Trophies

0
Age

33
XP
Country
Hello everyone!
As for the title, I re-assembled a n3dsLL (xl Jap model) and I have a blue light and a few secs later dead.
Little details
:
A friend gave me his N3DS LL after playing around to fix it (and failing). He broke the flaps that are not flaps (lol) on the MB, the small one of the home button, mic and similar.
Also, it had a fried control pad so it did not turn if not plugged in. But in general, it worked plugged in for the exception of the home button and those ones.
I had mine here with a broken display so I wanted to swap the motherboard and control board.
I did the swap.
However, I am simply not able to understand where I messed up. I have a blue light for a few seconds and then it turns off. The wifi antenna is a bit loose but for the rest, I cannot see problems. There is a small dent in the video cable but nothing serious (pic n. 6).
I suspect this is about cable positioning since the 3ds was working with no error when plugged in before was only the screen. So I reassembled it other 2 times with no luck.
Also funny story, just to test I reassembled his n3ds and it works exactly like it is supposed to (no response when not plugged in and dead home button etc.)
I will post a pic here of the Motherboard hoping one of the many that knows more than I can take pity and save me m(_ _)m !
Please let me know if you need to know anything else.
Thank you for reading!
https://ibb.co/0JwtV75
https://ibb.co/8B37yT0
https://ibb.co/Th1kgdn
https://ibb.co/BnwPbGK
https://ibb.co/wdyM8GX
https://ibb.co/HpC34Xh