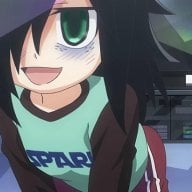 Dirty Weeb ( ͡° ͜ʖ ͡°)
Member
Joined

Jun 22, 2007
Messages

4,326
Trophies

0
Location
Website
XP
Country
trying to get online on my CFW PS3 using PSN TOOL 1.0..
and every time I use it I get a black screen, and the only fix is to shut it off...its not the BD drive as it's been remarried recently..a BIG THANK YOU to the community for helping me with that...Multiman works fine and so does Rebug toolbox..
I was on 4.40 REBUG and found out PSN Tool doesn't work with that. Black screen with a return to the XMB.
4.30.2 gives me a solid black screen with NO return to the XMB and I have to shut it off manually.
Went to REBUG 4.30.2 REX (which is a supported CFW) and i'm having the same issue. Used the provided PSN Tool and even compiled my own using PSN TOOL CREATOR using a demo .pkg..worms and bejeweled...I'm NOT using HDMI. I'm using the normal output. maybe the demos i'm using require HDMI?
Quote here:
....thank for the post! I did try the sample.pkg recreated to my settings and it did work but I did use this on a hdmi tv and what I was wondering is if anybody can recreate the eboot for psn tool to be supported on tv that use rca/component hookup as I tried my created psn tool pkg on a old tv and it wouldn't load but like I said earlier it did load on a hdmi tv
http://consolecrunch.com/psn-tool-1-0-spoof-clean-psn-play-creator-tool/
any advice I would much appreciate!...I don't hack Blops II or any of that dick move crap..I would like to just play my games online with my friends