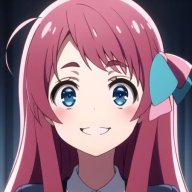 Hated by life itself.
OP
Developer
Joined

Jun 17, 2018
Messages

779
Trophies

1
XP
Country
Edit 10/12:
I still need someone good with photoshop that can create a few icons for the systems (simple png's with transparency) and 2 wallpapers that be 1280x720 resolution as they would be the background assets of the dashboard. if you are able to help let me know.
update for today: Front end Build (code wise) is finished however there is the small issue of the skin that I need help with. The skin i am using is a placeholder as i suck at making themes. If anybody would like to contribute by creating icons for the systems to replace the ones you see in the menu and a background screen from the main menu I would really appreciate it. Otherwise once the skin is done this should be release-able.
anybody have a super-retrocade laying around that they could help me test some stuff out?
The final version (and version handed to testers)of this will not have any launcher or roms or internal assets outside of the homebrew launcher being coded for this with retroarch and updated cores (as recent as this month). All of the old cores and roms that came with the original firmware have been deleted.
in short when this is finished it will be a lean generic android image with the custom launcher i have made and retroarch with the latest cores.
if anybody wants to test i will be giving a bit of preference to people that already have experience with this and will be keeping the test base small 2-4 people.
This is a preview (current image has not been completely stripped and its a wip)
what does it feature:
retroarch 1.7.6
PSX playback (latest ver of pcsx re-armed
)
PC engine CD playback
Sega CD playback
Nes playback
Genesis
NeoGeo
Snes among others.
no uart needed to install. just etcher or win32disk imager needs to be used to burn an image to a microsd (its all self contained and the Retrocade goes back to stock when the sd card is removed)
A usb stick is needed to load content as the sdcard is treated as emmc
A lot of more details will be forthcoming
Also since i am not sure if its an issue to distribute any of the cores in something like this (just wanted to share since it will help put a lot of retro-cades up to date and open it to customization as in folks will be able to update the cores themselves as well!). if anybody from the retroarch team has any issues with this just let me know and it wont be done (not my intention to ruffle any feathers or step on anyones toes)