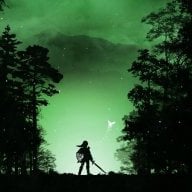 Well-Known Member
OP
Member
Joined

Sep 18, 2017
Messages

313
Trophies

0
XP
Country
I'm looking for a little help here on how best to upgrade my PS3's internal hdd. I recently used PS3eploit, and installed Rebug 4.81 on a 500GB internal hard drive. I'm using a 2TB external hdd for all my games (about 100 games atm). My 500GB internal hdd is getting full with all the data that these games install to the internal drive. I would like to upgrade the internal drive to 1TB. Here are my questions...

1. Given that PS3exploit was applied to this system, and the OS/CFW is rebug 4.81, how to I go about reinstalling the OS on the new 1TB drive once it's installed?
2. Is there any risk of bricking the system?
3. Do I just install the new hdd, then reinstall Rebug 4.81 from the Rebug 4.81 ps3update.pup?
4. Should I do a full backup of the 500GB internal drive first through system settings>backup utility?
5. If I can do what's mentioned in question #3, can I recover from the back up in question #4 with Rebug 4.81 installed?

Oh, and of course I would like to transfer all the game install/saves data that I have already accrued on the 500GB hdd to the new 1TB hdd. If only there was some way to do a simple 1:1 clone, but from what I have read, Sony uses a file structure that the PC, and cloning software can't work with.

I have done a fair amount of google searching on this subject, and most everything I find involves a PS3 that is on OFW. Just want to know what is the easiest way to update an internal hard drive with the latest PS3exploit, and Rebug 4.81 CFW installed.

Thanks!