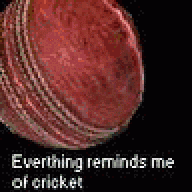 Cricket My love!
OP
Member
Joined

Oct 1, 2007
Messages

765
Trophies

0
Age

30
Location
Website
XP
Country

This Thread is all about you choosing you favorite game for 2009! , Yep this thread is all about prediction and then at the end the game that gets the most vote , will be crowned the most anticipated game of 09!

And btw happy NEW YEAR!
GAMES CAN BE ANY CONSOLE!

---------My vote goes to GTA Chinatown Wars DS--------
No more than 1 game of your choice
The list!​



GTA Chinatown Wars ---Votes = 4
Mario & Luigi 3 ---Votes = 1
Kingdom Hearts 358/2 Days ---Votes = 6
Blood of Bahamut ---Votes = 1
Miles Edgeworth: Perfect Prosecutor ---Votes = 1
Apollo Justice 2 ---Votes = 1
FFXIII ---Votes = 3
Resident Evil 5 ---Votes = 5
Lord of the Rings: Conquest ---Votes = 1
STARCRAFT TWO ---Votes = 3
Halo wars ---Votes = 1
Final Fantasy Dissidia ---Votes = 2
Pikmin 3 ---Votes = 1
Street Fighter 4 ---Votes = 1
Sims 3 ---Votes = 1
The Conduit ---Votes = 1
Duke Nukem Forever ---Votes = 1
Prinny ---Votes = 1
Scribblenauts ---Votes = 1