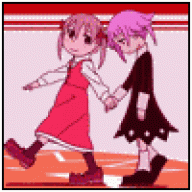 Well-Known Member
OP
Member
Joined

Mar 18, 2006
Messages

450
Trophies

0
Website
XP
Country
My superkey's been dying recently (sometimes doesn't boot into NDS mode and says no ds cart inserted) so I've considered flashing my DSL.

I currently use a G6 lite so i'm too afraid of flashing without recovery but my M3 lite is coming anytime now, and I assume that will work.

Does it matter what percent it gets to before recovery works? I know it should work at 1% but what about 0%? Or would 0% have no effect?

What was the thing on DSLs that force a shut down? When you plug in the power whilst flashing? Or is it just when having it plugged it? Do I plug in my DSL and THEN turn on and flash? Or is it best to not use power adapter at all?

I can return to original firmware by holding start and select while booting right?

Is there really an effect to the volume with flashme? I heard that it makes max volume a bit quieter than usual.

As long as I have a legit cart in slot 1, i will have sleep mode, correct? So I can just put in brain age or mario and it'll be fine?

If my DSL were to brick, and from what I hear isn't too common cause of recovery, I can just find a local nintendo store or something and return it there right? Warrenty would work and they wouldn't check?

Lastly what are the pro's and con's of flashme?

Pros
No health screen
no need for passcard
custom firmwares
anti virus

Cons
volume? if that's even true.
warrenty void
I can't think of anything else.