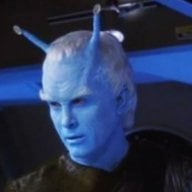 Well-Known Member
OP
Member
Joined

Sep 16, 2018
Messages

209
Trophies

1
Age

40
XP
Country
I have been working on a homebrew project and I think it's far enough to show what I have and get some input from others. It's a remake of a 1998 promotional game to stimulate recycling batteries in the Netherlands. It's a fun and non-violent puzzle platformer that used the Jazz Jackrabbit game engine
Back in 1998 there was a campaign to promote recycling batteries in the Netherlands and part of that was a PC game on CD-ROM you could get if you brought 15 batteries in for recycling. It was based on the same engine as Jazz Jackrabbit 2 and therefore uses the same fileformats for the Tileset, Levels and Sprites. About 10 years ago the game was released as Freeware by the publisher but they removed it after a while. After some digging I found one of the companies that worked on the game and I contacted them. The game is licensed as Creative Commons but I need to ask them which specific version. I did get permission to share their download page where the game is listed but they warned about it getting removed in the future. more info about it on the jazz2online wiki
I wanted to write it for Wii at the start but the complexity of 2D games on 3D GPU's scared me so I started with reading the game files in Python on the PC. After a while I started on the DS Lite and while I did made progress the low resolution really bothered me..and swapping SD cards in and out was no fun either. I then moved on to the 3DS which was a little bigger and easier to develop and test new code on...and within a few weeks I had a playable demo. Since I still wanted a Wii version I decided to restart from scratch!
The short story is that I combined the sprite examples from Devkitpro for the Gamecube, Wii and 3DS with a simple demo I wrote for OpenGL on Linux. This evolved into a "game engine" that now runs on Linux, Wii, Gamecube, 3DS...and soon PSP.
If you would like to try the latest preview v0.3 click here for download instructions.
EDIT-1: Updated the text since my questions got answered
EDIT-2: Changed link to new instructions that are easier to follow
EDIT-3: Changed download link to preview v0.3
1. My engine (which has no name yet) requires the game files on a filesystem like device and I am using the SD card on the Wii so far which works great. But this is also the reason I had to drop Gamecube support since I have not been able to generate a bootable ISO file yet. On the 3DS there is the option for a ROMFS but from what I found the Wii/Gamecube do not have this right? I hope someone could point me to instructions for creating a working ISO on linux. Or even windows if required...i do have it.
2. - I am unsure about the licence of the graphics but since it is a very old game and was released as freeware in 2005-2007 it might be acceptable? I have tried posting on Jazz2online where they know about Batterycheck and hopefully the licensing of the graphics, but my posts need to be approved by an admin first...so no word from there yet. Deep inside the forums someone posted a link to the ISO of the game's CD-ROM which was appearently OK enough to keep it online. Still before I share it here I hope someone can advise me on that.
I had issues converting the graphics at runtime on the Wii but remembered I only need to write a converter function to generate a compatible texture format. I do still need to do that on the 3DS but since this is the Wii section...I will ask there and refer to this one for the project. Also done now on the 3DS!

I also would like to know what others think about my project and if there might be interest in a multi platform game engine or something.