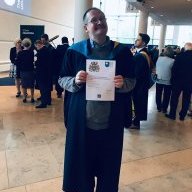 Philosolosophising
OP
Former Staff
BatchGBA (v0.11)
EDIT : Updated to version 0.11!

V0.11 CHANGES
--------------------------
+ Massive speed increase when searching for trim size.
+ Massive speed increase when searching for save type.
+ Now alot less memory intensive.
+ Fixed a problem with patching Flash1M_V102 save types.

STILL TO DO
---------------------
- Batch renaming
- RTC patching
- Allow creation of folders while setting custom output path.

A simple to use batch trimmer and SRAM patcher for GBA games. Simply browse to the folder containing the games you want to patch/trim, select the games you want (hold CTRL to multi-select) and hit Patch/Trim Roms! To have your games trimmed simply tick the checkbox marked Trim Roms.
By default the path for the patched/trimmed games is a folder called OUTPUT in the folder you have BatchGBA in but this can be set to a path of your choice.
The patcher also does more than one pass on the game so it should automatically patch multi-game roms.
This is a work in progress so you might find problems with it, just post them here and I'll fix them as soon as I can.
Download Link
Click here to download v0.11
Simply unpack the zip file to the folder of your choice.