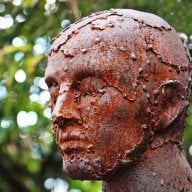 Joined

Mar 23, 2020
Messages

24
Trophies

0
Age

18
Location
Website
XP
Country
BEFORE START PLEASE NOTE THAT THIS PLUGIN CAUSES SOME GAMES OR HOMEBREW APPS TO BE (a bit) BUGGY and that I really don't know how to apply it with CBHC and don't have time to edit everything (there's a lot of useless talking).

This is a tutorial to apply the Dark Mode revived plugin automatically at Haxchi (OR CBHC = ColdBoot HaxChi) startup, assuming you have Haxchi or CBHC installed.
Please note that I won't help you install Haxchi or CBHC on a clean Wii U, I think there is way too much tutorials about this online, and I won't do better. Just remember that CBHC is far more dangerous than normal Haxchi, but it's a little more convenient because you don't have to run Haxchi every time you launch your Wii U menu.
However, because this is my first tuto I'll teach you how to make Haxchi almost as convenient as the ColdBoot option : just enable Quick Start option in your Wii U settings and you can boot into Haxchi as your system boots by selecting the DS game you installed Haxchi onto.
With the black theme, you can also know if you're in your custom firmware by looking at the color of the menu background ; if it's white, you have to boot Haxchi again (in case the plugin works for you !!).
Installing the plugin loader
Because the black theme is a plugin, you need to launch it.

Slow old version (require some button inputs) :
To acquire this loader, just grab it on the
App Store
! If you're on your computer, you can
download it
and extract the .zip file you got right on your SD card root via an SD card adapter (remember to turn off your Wii U before removing its SD card, and a yellow light means it's still on !) or using FTPiiU and some ftp client like FileZilla (so you don't have to turn off your console). If you have the App Store homebrew app, use it to install the loader.
New auto-boot loader :
Download the slow version but replace the .elf file (look for it in the 'wii u/apps...' folder) with
this new one
(get the latest version in the post), but keep its old name ("wiiupluginloader.elf") just for compatibility with the next instructions. It's a new loader designed to load every plugin you have unless you give it a config file, read the post for details.
Downloading your plugin
You have the loader, now grab the plugin.
The plugin is also in the App Store, download it right here or use your homebrew app. (see above)
You can then test your setup by turning on your Wii U with its SD card and launching your Homebrew Launcher under custom firmware (ether let CBHC boot itself or launch Haxchi). Now launch the loader and then tick your Black Mode plugin and then hit +. If everything is working, you should have your menu rebooting into Black Mode !

Incredible !
If anything goes wrong, it's over. Ask for help, the next steps are useless.
Fun part : updating Haxchi
We will now use one wonderful Haxchi feature : shortcuts.
Get the last update online, via the App Store or somewhere else and extract, but be sure to have both the installer (

[root of the sd card]/wiiu/apps/haxchi

) and its ressources folder (

[root]/haxchi

) because you will modify its settings before reinstalling it, updating in other words.
To modify it, open your

[root]/haxchi/config.txt

and you'll see shortcuts : letters (buttons) or anagrams like

default

are assigned to .elf files (these are homebrew apps) or other anagrams like

sysmenu

(the system menu but in a custom firmware). That means you can launch these shortcuts by pressing these buttons while Haxchi loads. Very usefull ! So how do you auto-boot your plugin launcher ?
Just set it as default by editing the 'd

efault=blabla

' line or adding another one that says '

default=wiiu/apps/wiiupluginloader/wiiupluginloader.elf

' ; alternatively, you can assign it to a button like B for Black, replace '

default=

' by '

b=

'. You can find a list of usable shortcuts online. You can also do this with other homebrew apps or shortcuts (like vwii menu) by adding lines. Once you're done, save your

config.txt

to update changes and you're ready to update Haxchi / CBHC.
On your Wii U just run your Haxchi installer via a forwarder or your Homebrew Launcher and overwrite it no problem.
Your settings are applied.

With your new Haxchi / CBHC custom firmware loader, you're good to go ! <3
I hope this tuto wasn't too useless, time to sleep now.
Just please ask for help if you need some.