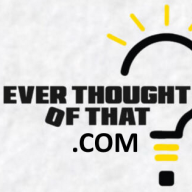 Joined

Jul 25, 2012
Messages

2,520
Trophies

1
Age

47
Location
XP
Country
Good luck avoiding anything tested using HEK 293, it's used for development of food, drink, perfume etc.

But you might find this information useful to choose a vaccine if you are someone who works tirelessly to avoid HEK 293.

Neither the COVID vaccine produced by Pfizer nor the one produced by Moderna contains human fetal tissue, nor was fetal tissue used in the development of those vaccines. Cell lines derived from elective abortions performed decades ago have been used in the manufacture of vaccines, including current vaccines against rubella, chickenpox, hepatitis A, and shingles. At least five of the 130 candidate COVID-19 vaccines in development use one of two human fetal cell lines: HEK-293, a kidney cell line widely used in research that comes from a fetus aborted in 1972; and PER.C6, a cell line owned by Johnson & Johnson, developed from cells from an 18-week-old fetus aborted in 1985. Pfizer and Moderna did not use fetal cell lines.
Well I can say, childhood aside, that I've been good at avoiding all vaccines, though I can't say I've avoided all those foods. Seems junk food is easier to obtain than natural healthy food...
That said I am digging deeper into this now, thank you! More motive to ban abortion all together.
What is screwed up is that Vertitas exposed Planned Parenthood for selling baby flesh a few years back, and since then nothing became of it, and now it's like it has been legalized. Then again I can take weed on a plane now no problem, even if the state I am going to has not legalized it yet. So it's strange that these cells come from so far back when abortions and use of baby flesh to make cures for the diseases we make in labs through Gain of Function research (also see Polio/HIV).