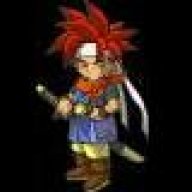 Joined

Aug 6, 2013
Messages

218
Trophies

0
XP
Country
According to Geert Vanden Bossche (DVM, PhD):
https://www.geertvandenbossche.org/...s-to-be-considered-a-public-health-experiment
"First, there is no evidence that any of the C-19 vaccines proven to be efficacious in a clinical research setting will prevent the virus from successfully exploiting its evolutionary capacity when challenged by widespread immune pressure exerted by the population on the very protein that these vaccines are directed at (i.e., at spike [ S ] protein). However, population-level immune pressure on S protein is the inevitable consequence of mass vaccination. There isn't even any precedent to the use of non-replicating viral vaccines in mass vaccination campaigns conducted during a pandemic, or even epidemic, of a highly mutable virus.
[...]
Mass vaccination programs previously conducted to combat viral epidemics/pandemics (e.g., smallpox, polio, measles, yellow fever) have nothing in common with the ongoing mass vaccination campaigns today as those viruses are very different in terms of their pathogenesis, transmissibility, route of infection, potential reservoirs, predominant effector mechanisms involved in antiviral immunity, susceptibility of population segments, as well as with regard to the vaccines used (all prior vaccination campaigns involved live-attenuated virus).
In addition, vaccine
efficacy
as assessed during clinical trials is different from viral
effectiveness
, which reflects how well a vaccine performs
in the field.
[...]
Furthermore, re-exposure to circulating viral variants in the presence of low affinity antibodies (**) could potentially provoke life-threatening antibody-dependent enhancement of C-19 disease (ADE). Clearly, results from clinical studies do not permit the drawing of any conclusions regarding the impact of viral exposure in the presence of low affinity antibodies. Consequently, big question marks remain as to the likelihood that ADE, or whether other immunogenicity-related adverse events could occur as an indirect result of vaccination (6). It is important to note that previous efforts to develop a SARS-CoV-1 (***) vaccine had been abrogated due to the occurrence of ADE in preclinical models (7).
[...]
Based on all the above, widespread deployment of current Covid-19 vaccines in large-scale vaccination campaigns should first and foremost be considered
highly experimental and empirical
in terms of the efficacy and safety (****) outcome as well as in terms of the impact on individual and public health. Because the experimental use of current Covid-19 vaccines raises serious concerns regarding their effectiveness and their potential to cause serious harm to both individuals and the public at large, one can only conclude that vaccination mandates are completely unethical."