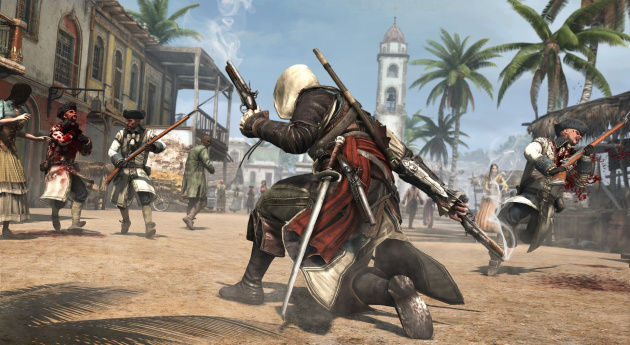 Sitting down with Assassin's Creed Producer Martin Schelling, and lead game designer Jean-Sebastien Decant, they revealed to Expansive that the Wii U version will exceed its current gen counter parts visually, he also confirmed that the AC:IV companion app will be fully compatible with the Wii U version of the game.

'It will be I think, in between the current gen and next gen consoles. We could have had some of the tools from the companion on the second screen, but because the companion app will be available with Wii U too we didn't include them.'

When asked about performance compared to Assassin's Creed 3 on the Wii U, he said,

"I'm happy you are asking the question, the team worked really hard during the last month to increase the performances on the Wii U version… and one of those points was the crowded battle scenes. So the quick answer is, yes we have worked to improve this on Black Flag.

...The Wii U architecture poses some technical challenges that we've been able to thankfully overcome. It hasn't been easy, but we're really proud of the final result on this console.
http://expansivedlc.com/assassins-creed-iv-wii-u-visually-current-next-gen-works-companion-app/
It's not all good news for Wii U owners in the UK though, the game has been delayed in Europe to November 22nd instead of the October 29th release date of the PS3/360 versions. That includes the PC version because well this is Ubisoft.
http://ca.ign.com/articles/2013/09/...c-release-date-revealed-wii-u-version-delayed