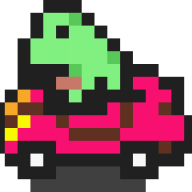 Joined

Jul 11, 2021
Messages

2
Trophies

0
Age

21
XP
Country
Hey all,

I've been using the guide on a n2DSxl and during Finalizing Setup Section III, I've been getting this error when attempting to relaunch Download Play:

ARM11 (Core 1); Exception Type: Data Abort; Fault Status: Translation - Page; Current Process: Rosalina (00000000000000)

I am able to access the Luma menu and I receive a success message when I set Download Play as the HB launcher, but crashes upon relaunch. I've triple checked that all the files are downloaded, properly named, and in the correct and properly named folders; unless I'm making some glaring error, everything seems to be in order. I also redownloaded and replaced GodMode9.firm and the homebrew launcher wrapper cia, but these have not helped. I've included the latest crash dump and other relevant info below. Any advice on this would be appreciated.

Misc info:

- I'm using a sandisk 128GB Mario-themed micro-sd formatted for FAT32 with GUIFormat.

- The system is a "refurbished" model from gamestop and was hacked previously. I found (and regrettably deleted) a folder of android apps, a folder titled Lost.F(something), and some things in the 3DS folder with the surname ndsbootstrap. I transferred everything that was left afterwards to the aforementioned 128gb card.I did do the recommended check for CFW in the 3DS hacks guide before deleting the stuff, however, and found nothing, so I assumed those things were pointless and deleted them.

- I have done this process before with a o2DS and this did not happen then.