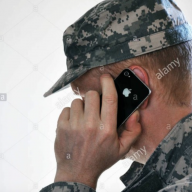 Joined

Oct 7, 2020
Messages

21
Trophies

0
XP
Country
I have one last software repair idea we can try but discussions would have to continue in PM (private message). If you're interested, I'll PM you the details.

EDIT 1 - There are several safety conditions that the script checks for before making the decision to reflash the ctrtransfer image.

(1) Are the image *.bin and *.sha in the sdmc:/gm9/in directory?
(2) Ask the user to grant Lvl1-3 editing permissions.
(3) Determine if the 3DS firmware has unusual or atypical softbrick (2.1.0 downgrade, missing or nonstandard sized partitions).
(4) Check if the SD card has enough free space to do work.
(5) Make sure the selected image is for the appropriate system (Old 3DS vs New 3DS. 3DS firmware region vs image region).
(6) Test if the BIN image is the correct size and image mountable.
(7) Compare the actual hash of the BIN vs the SHA record. Is the image data intact?

The script might have early cancelled itself, which could explain why those TIKs and CIAs folders are missing.

Do you remember waiting several minutes while the script did its thing, seeing a bunch of text code scroll up, and several short pauses with colored messages explaining what the script was doing next?
By all means, Turbo - awaiting your PM.
The script did do its thing, I saw at least three long text scroll ups with short pauses, and it continued briefly after that until it finished. I made sure not to touch anything until it was done as your warning of pressing "B" was quite explicit haha.