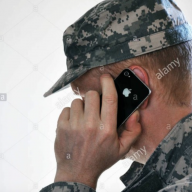 Joined

Oct 7, 2020
Messages

21
Trophies

0
XP
Country
Can't hyperlink yet, sorry for weird formatting and image omissions.
My first two days of attempting to fix this issue:
New 3DS freshly installed with CFW using [this video ]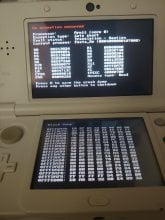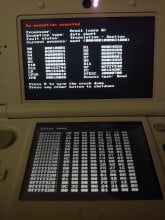 , while cross referencing the guide at 3ds.hacks. Everything installed without hiccup, have FBI, homebrew launcher, etc.
My problems came up when I installed CIAs and near the beginning of the game, the follow would come up: [Arm11 error. ]. This happened with a CIA of Metal Gear Solid 3, as well as Pokémon X. I read that it may be the fault of the CIA itself, so I downloaded another CIA of X, and yet again, Arm11 error. The *Import Seed* method did not work on either of the X files nor MGS - they both gave back an error code on FBI. Two accompanying crash error codes from my first attempt: [One], [two. ].
I figured it may be a faulty microSD, so in order to rule that out, I went out and purchased a fresh, 64GB card, formatted with GUIFormat, and copy and pasted the contents of the old card into the new one, and the same thing continued to happen with CIAs with one exception and that was a CIA of Monster Hunter Generations. It crashed and gave me an error as the others did, but somehow, the Import Seed fix worked up until a later section in the game (entering a new area). After the new area, it crashed and gave an error code as usual. I'm lost as to what to do next. I've gotten the CIAs from reputable sites, and doubt that three CIAs of X would be corrupt (I downloaded them from three different sources). Any help would be greatly appreciated as I'd like to get this 3DS up and running. Thank you.
Misc: error messages from crashes on the new card: [One], [two](, [three] , [four. ]. (These are the crashes of Pokémon X, and MH Generations pre and post Import Seed, but not sure about their order.)
If it helps to mention, when I go to delete from the 3DS' Data Management section, I get a crash similar to the above, however, upon reboot, the CIA is no longer on the page where the rest of the software is. Figured that might be important to mention.
Today's progress:
I was advised that my Luma might be out of date and a system update would be necessary. I was hesitant at first considering I followed the guide two days ago, I highly doubt there would be an update, but I did either way. I updated through the LumaUpdater on the 3DS, noticed that it pulled a new updated, and followed the X+A prompt to download it, and START to reboot. At reboot, I got the Luma screen, selected Show Nand, and booted in normally. I figured I might as well try and update software through the 3DS even though I did the other day; went into System Update, it told me it was up to date, but for some reason, when I pressed "OK", screen went black, and it booted me back to the screen where all your games and either software are. Not sure why. Regardless, I went to start another game, and same thing, near the intro , Arm11 crash. Kinda stumped here at the moment.