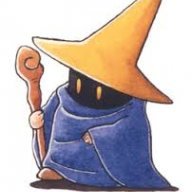 Joined

Aug 20, 2020
Messages

8
Trophies

0
Age

18
XP
Country
To begin, if you don't know what Blue Demon (or Ao Oni, take your pick) is, it's a puzzle-oriented horror game created initially in the RPG Maker game engine, the graphics are obviously rather simplistic, with minimal detail. This is just a fun homebrew port for a few friends; That all being said..

The title essentially explains my error, but just in case, I'm getting an ARM11 unhandled exception under the translation section every time i try to run the application on my o2DS with CFW (Luma3Ds with Boot9Strap and GodMode9) And for the sake of reference, whenever i run the decrypted *.cia file in Citra, the application launches but the screen remains black in the emulator, showing 0FPS, sometimes resulting in Citra crashing.

I've browsed the forum for solutions to this issue, and to no avail, most of the threads just recommended swapping out the boot.firm to another Luma 3DS version, however, in my case, this wouldn't precisely solve the issue, as i need a file that can be emulated in Citra (or another 3DS emulator) in addition to being playable on a physical handheld. Regardless; If you come across this thread and have any suggestions, please be sure to let me know, i greatly appreciate it.

Thanks in advance.