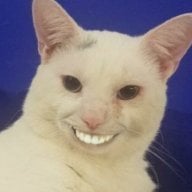 Joined

Jan 18, 2009
Messages

1,375
Trophies

0
Age

27
Website
XP
Country
Upon browsing GBAtemp's discussions of the recently-released Wii title Donkey Kong Country Returns, I came across a few posts speaking of a "version 1" and a "version 2". Supposedly, depending on what version of this game you have, some inconsistencies can arise, such as Ocarina codes only working for a certain version, for example.
I've attached an example of someone talking of this "version 1" and "version 2" (courtesy of Misteromar
).
While it's not entirely unheard of for game companies to release different versions of the same game due to bugfixes or rereleases, I find it odd that a game would have different versions this early after its release.
I at first thought these users were referring to different region releases or the title, such as NTSC and PAL, however this doesn't seem to be the case.
My question is this... Why are there different versions of this game? Of what importance is this? And furthermore, has this happened with other titles?
In short, I'm simply pitifully confused about this whole "version" thing. If someone could shed some light on the matter, I'd be forever grateful.
http://gbatemp.net/t266085-donkey-kong-country-returns?view=findpost&p=3291053