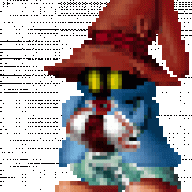 Joined

Mar 17, 2009
Messages

158
Trophies

0
XP
Country
Dont know if anyone has commented on this game but i have found new info, screens and a new video.
NEW VIDEO AND SCREENS
it looks similar to me as Eternal Sonata, which was a very pretty game.
older video
a brand new role-playing game for the Wii that looks to make anyone with a taste for high fantasy and Japan-style RPG gameplay stand up and pay attention.
A co-op production between Marvelous and Image Epoch (the outfit behind Nintendo DS cult hit Luminous Arc, pictured), Arc Rise Fantasia is set in the empire of Meridian, which has a bit of a lingering dragon problem. These so-called "contaminant dragons" are nothing but trouble, passing through the nation in great flocks; even if you kill one, the resulting explosion poisons the local area and causes it to look a bit like a Superfund site. When the empire receives word that a massive horde has its sights on the capital of Diamant, it immediately sends out an army to counteract them, including licensed mercenary Bright and his friend Alse, royal prince and second in line for the throne. Bright is severely hurt in the ensuing battle, but is saved at the last minute by a girl named Ryphia who possesses the power to control "ley squalls," naturally-occurring storms of magic that usually take the form of luminous rain. (Is all of this "fantasy" enough for you, then?)
Not much has been revealed about Arc Rise Fantasia's gameplay yet, other than the battles will employ an action point-based system that appears to be turn-based. This initial announcement focuses primarily on the game's characters -- Bright, cool and collected novice mercenary; Alse, bright and beloved prince of the kingdom; Ryphia, a naive and reserved girl who obviously has some secrets in her past; and Adele, a Diamant magic instructor who seems to care about frilly fashion just as much as her light-based offensive spells.