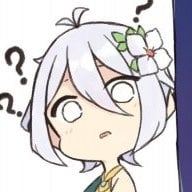 Well-Known Member
OP
Member
Everytime I see talk of the PS5 or the Xbox Series X/S and their fancy new 4k ray-traced 60fps graphics, all I feel is "meh."

I remember when a new console generation was exciting. I remember being amazed at how the Wii U had HD graphics or how sleek and sophisticated the PS4 and its UI looked or just laughing at how Microsoft was putting gamers second with the Xbox One.

Now I just look at the PS5 and lament how it looks like a goddamn wi-fi router or how the Xbox Series X looks like a refrigerator. The last console I was excited for was the Nintendo Switch (which to me was always a "next-gen console"), and even still, Breath of the Wild actually didn't impress me until I actually bought it. Am I getting old? Has PC gaming desensitized me to next-gen graphics!? WHAT IS WRONG WITH ME!?!?

Anyone else feel the same?