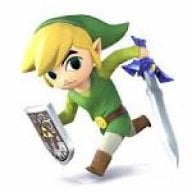 Well-Known Member
OP
Member
Joined

Mar 28, 2013
Messages

1,831
Trophies

0
XP
Country
Hello everyone.

This is my first tutorial and I feel like it's important for Mario Kart Tour players who subscribe to the Gold Pass sometimes. Anyhow here we go.

First off, make sure you have enough Quick Tickets and star tickets which you will read about later in this tutorial.

Now we get to the point.
When you want to subscribe to the Gold Pass, make sure you do that on the last day of a tour. Here's why: You know every 2 weeks there's a new tour. A month is 30 or 31 days besides February, so we're going to take adventage of that. This means you will get rewards of 2 extra tours because you subscribe to the Gold Pass the last day of a tour, grabbing all rewards for that tour aswell, aswell as the new tour on the day it runs out!

The reason why you need atleast 6 Quick Tickets is because it's more likely for the Gold Pass to run out on either the first day or second day at that new tour the Gold Pass is about to run out, so in order to get all the rewards for that tour aswell, you need to unlock the 'wait' cups with your Quick Tickets and play them to get more grand stars to unlock those rewards aswell before your Gold Pass runs out.

Another adventage is that you don't need to purchase another Gold Pass right away, that'd be a waste because you got your rewards for that tour the Gold Pass ran out.
So be sure to cancel your autorenewal or just don't have enough money on your account so Nintendo can't charge you if you have problems canceling your Gold Pass.

There's a disadvantage about the Gold Pass though. It's not that bad of a disadvantage, but you might get burned out of a tour faster, especially the first couple of days your Gold Pass runs out, because you had to unlock all your rewards, use Star Tickets because the other wave of challenges aren't available yet. But atleast it saves you a month of money too! So it's worth burning out the tour the Gold Pass runs out.

Remember that you can't do 200cc anymore then, but atleast you got all your rewards.

Hope this helps for the Mario Kart Tour players.