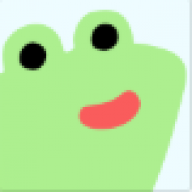 Joined

Jan 22, 2021
Messages

3
Trophies

0
Age

23
XP
Country
Hello everyone!

I have a N3DS, and today I manually updated Luma from 10.2 to 10.2.1 so that I could update the system to from 11.13 to 11.14. I did so by replacing the boot.firm and boot.3dsx files on the root of my SD card. I inserted the SD card back into my system and all icons that were not pre-installed were gone (FBI, Luma Updater, etc.). However, the Rosalina Menu still worked and was showing Luma as up to date, and the theme I had before was still present.

I did not think to backup the luma boot files on the SD card before replacing them with the new ones. I downloaded the old 10.2 boot files to see if that would fix the issue. The icons were still missing, and now my previous theme was reverted back to the original 3DS default.

I put back the new 10.2.1 boot files (my old theme re-appeared) and checked software management. All of my previously installed titles were appearing normally. I then updated the system to 11.14 and still nothing changed.

My titles also appear in FBI (using the HB Launcher via Rosalina) BUT fails to launch any. Exiting FBI also causes the system to hang (cannot access home menu, but Rosalina still accessible)

Unsure what my options are from here. Browsing through some of the directories I still see .sav files, so I still have my progress saved. What I'm more worried about is having to reinstall all of my games (less than 300, but would still take several hours) and not knowing how to import my save games.