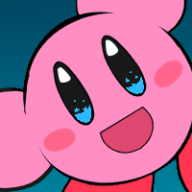 Joined

Oct 22, 2020
Messages

12
Trophies

0
XP
Country
Hello! I'm ScardyFluff! Though you guys can call me Fluff!
Story Time
It's not exactly a famous game, but I somehow managed to learn about it recently. It's a Japan only game btw.
And I don't know what possessed me to buy it- Even though I barely know Japanese- I even had to research about AKB48 to even understand what they were.
I probably wanted it because I like rhythm games...?
NOTE:
AKB48 is an idol group based around idols you can talk to and see often.

I luckily had a Homebrewed 3DS so I could use luma's region free feature.
So, I played around on the menu, but I stopped after a short while- Again, I didn't know Japanese-
And thus, today, i decided it would be smart to obsess over it a bit more, and did some more research.
So, Here's what i learned:
According to a gamefaqs post, there's apparently 3 paid dlc, tho i saw nothing of the sort on other places.
There was an official website dedicated to the game and it posted news about the game from 2012 to 2018.
The site is now related to pharmacies?
there was free dlc through "unknown passage" i think it's actually spotpass?
and also through codes you'd find on magazines.
These codes are single use. And you NEED to go to the EShop to download it.
apparently your mii (Yes, you play as your mii) can change their personality depending on what your response is in story mode?
Translation?
Yeah, I want to make a translation for it- I'm already checking out how to make a patch for luma!
Here are two links to more Info:
http://gamershourds.blog28.fc2.com/blog-category-161.html
- Some
blog
mentioning the DLC
https://web.archive.org/web/20161002000103/http://akb48me.com/
-2016 (New Site)
https://web.archive.org/web/20131101080257/http://akb48me.com/
- 2013 (Old Site with Info)
https://web.archive.org/web/20130605194834/http://akb48me.com/dlc/akb48me_ar.zip
- Official AR Card Direct Download