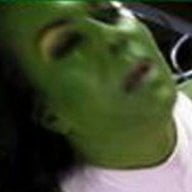 Joined

Feb 24, 2003
Messages

1,423
Trophies

0
Location
Website
XP
Country
It should have custom icon support. Just gotta place a BMP in te folder with the name of the extension (GBA.bmp).
I know that was ported over.
Also FYI: I just finished putting in custom loader support. So you can place an akmenu4.nds in "__aio/ak2loader/" and in the rom option under "AK2 Loader" specify "Alternate", and it will use that loader when launching the ROM.
Was a little bit of a bitch to program in, thank god for Normmatt's patience with me

Kept failing failing failing at the idea behind it then in a dream I figured out what I needed to do and ta-da....
So now it's "futureproof" in a way... I guess.
Norm's about to see my ugly-ass code to do the binary searching and copying... I hope he doesn't hit me.
So whenever and update is released, that'll be put in.
I wasted far too much vodka on that to not have it included