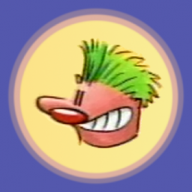 Joined

Sep 17, 2009
Messages

7
Trophies

0
Location
XP
Country
The SP screen was designed to be frontlit, so it keeps it's color saturation when lit by leds. The original GBA Screen was not. Attached is a picture of a gba with a handheld legends frontlight. Although they minimized the issues with some clever engineering, the colors still get washed out somewhat and there are little white dots everywhere giving a textured appearance. This mod is free of these issues. What you get is a clear, bright screen.
I think the issue is less with the LCD and more with the light panel. I had similar issues attempting to front light my GBC. The online kits, with LOCA or not, just look pretty awful. Granted, the LOCA did help somewhat, but it was still very washed out, and not worth the trouble in my opinion. However, I did front light one GBC by using a AGS-001 front light, and it looks close to as good as a front lit SP. Also, the Afterburner produced MUCH better results using the original AGB LCD, looking just about as good as the AGS-001.
The problem, as far as I can tell, is the kits out there for both GBC and GBA use weird light panels with tiny raised area in a hex or honeycomb like pattern. The Afterburner light panel has long, parallel raised areas that look like vvvvvvvvvvvv when looked at from the edge. This design does a much better job distributing the light without washing everything out, and doesn't distort the image nearly as much. The AGS-001 light panel is nearly identical to the Afterburner.
I've also messed around with AR film to improve the image quality with those hex pattern panels, but it didn't do much of anything.
I've looked around online quite a bit to see if there's any place where you can get "vvvvvvvv" type panels but I've never been able to find anything. I do remember once many many years ago, some guy was offering GBC front light kits that used an Afterburner-style front panel (with the parallel "vvvvvv" pattern) but I've never seen anything since then.
Here's an old picture comparing the hex-pattern light panel kit in a GBC (with LOCA) vs my Afterburner modded GBA: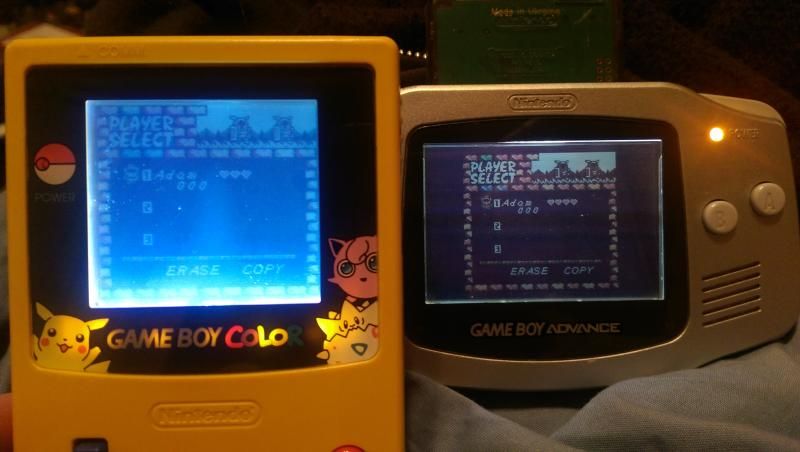 In the end, all I'm trying to say is the LCD itself isn't the fault. You could get it to look just as good as transplanting the entire light panel assembly + LCD, it just requires more work. And since front lights are a huge pain to work with, since any dust/debris that gets caught under or on the light panel make annoying bright spots, it's just easier to use something that's already assembled for you. The fewer opportunities for dust to get involved the better.