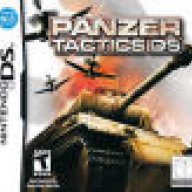 Joined

Apr 13, 2008
Messages

1,221
Trophies

0
Age

30
Location
XP
Country
Sooooo I have seen it held it played it.

Yawn.

Glad it was my friends and not mine. Not sure what the hype is for.

Yes it is a lot lighter, omg was it really that important?

Yes it is back to being too damned small, ok not a problem I suppose if you are a little kid. Guess Nintendo really doesn't give a damn for anyone older than 13.

Games? I suppose I could comment if there were any to mention. Can't though.

Played something that demonstrated the 3dishness. Yippee boring hurrah.

I am soooooo glad I have the DSiXL which is big enough to hold on to, and has a screen large enough I don't need my reading glasses to see at all.

Just the other day was checking an old DS Lite I have here (non functioning but displays touch screen). It ran FF3 just fine, so I told my friend that wanted it that it was functioning as we wanted it to do so. He needs it to process flashcarts on a genuine DS Lite. It's a fimrware matter outside of my knowledge base. But the process of checking it out reminded me of how glad I was to get my DSiXL real quick.

Had a chance to score a early model PSP the other day for 40 bucks. Fully hacked and good to go in all it's early model PSP goodness. But, like the 3DS, I had to cool down and ask the question 'Why exactly do I want this thing?'. Thing is I had no answer. So I told my friend leave it with me, and I will get it sold to a young lad I know that is interested in it.

NGP, I suspect it will be as thrilling as the 3DS is to me, or in other words, whatever its powers and abilities, odds are it will be mainly hype, and little real worth to me.

I have a nice selection of perfectly fine games here for my DSiXL (and in most cases I own the genuine article cart too).
I think over all, it will likely be that I have no real NEED for a replacement doodad any time soon.

I'm still thinking in terms of some adult doodad I suppose. A device that can go online, and read books and have a display as close to 8.5x11 as possible. And maybe have an OS able to run my increasingly archaic board game looking wargames.

The 3DS scores a miss on this gamer so far. Let me know when Nintendo has a gamer thingy that's actually BIGGER than the DSiXL.