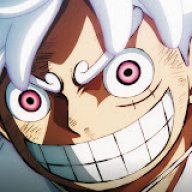 Joined

Nov 28, 2014
Messages

269
Trophies

0
Location
Website
XP
Country
I've been an NNID user since the Wii U/3DS days, like I was literally still a minor when I made one, so I "faked" my birth year to 1985 like I did with a few services (e.g. YouTube and Facebook but since 2018 I changed it to my actual birth year) cause I knew how to "behave" online.

After I turned 18 on 2018, my NNID birth year has never been changed from 1985 to 1999 (I was legally born on November 12th, 1999). I can't really change it either, it seems. Maybe Nintendo doesn't like for you to change your birth year probably once or twice like Facebook/YouTube does. Heck, I even put my birth year here on GBATemp to 1990 when I first signed up on 2014 during the Gateway 3DS hype. Weird... (If a mod is reading this you might wanna change my birth year. Thanks!)

I'm legally 21 now-a-days, and since I called Nintendo a few times about some problems I had with a Wii U that will never be resolved sadly (Long story), I had to say my birth year was 1985 as a precaution for security. I don't really wanna keep saying that years later cause I'm literally over 18, so does anyone know if it's safe to call Nintendo about asking them to change my birth year?

The reason why I asked is because I had one of my friends (Who has a Switch, and is a minor himself) one time called Nintendo about a problem and his account was probably deleted by Nintendo themselves (Even his saves). THAT is what I'm worried about, actually. I don't wanna lose my hard-worked saves I have had if that's going to be the case (Unless I backup with JKSV or something since I have an hackable Switch but that would just be a waste of time since I had gotten a new one since my old one broke and I would have to redownload all 100+ games I bought from the eShop AND download the save backups AND etc.), so what should I do? Do nothing? Actually call them?

Just need some advice here.