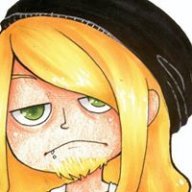 Joined

Oct 30, 2019
Messages

5
Trophies

0
Age

30
XP
Country
Im new to homebrewing 3DS so forgive me if this is a newbie or obvious question.
Megaman Battle Network 4.5 for GBA just got its English fan patch. I was hyped and I knew that the only way I wanted to play it is on my 3DS. So I homebrewed it, no issue. Then I got the JP Rockman Battle network 4.5 rom and patched it into the English patch. I used "New Super Ultimate Injector for 3DS" and made the VC .cia and put it on my 3DS. Used FBI to install it. No issue, runs great, etc.

However, the creators of the patch included an optional save file that I would very much like to use. They included a .sav and a .sps version of the save. I know that these are intended for a PC emulator to use, but Im hoping that there's some kind of way to get this save on to my injected VC copy on my 3DS. Even if I have to make a new .cia or whatever, thats fine, I just want that save data on there.

Thanks.

EDIT: I did consider and try using mGBA, but I have an old 3DSXL and it doesnt run smoothly at all. The VC runs great, so if I can get this save file on there and if the save function works correctly (which it does seem to) then Im all set.