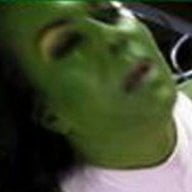 Joined

Feb 24, 2003
Messages

1,458
Trophies

2
Location
Website
XP
Country
Quick update to 1.3.1, more accurate cheat code searching for games with multiple revisions (e.g. - Mario 64 DS) thanks to chishm's tip on the reverse CRC32 checking
Last night I uploaded a new version of the hybrid AceKard R.P.G. OS, version BNS1.3 to the AceKard BBS/SVN.
The biggest new feature is the ability to parse a "cheats.xml" in realtime and create a .CC cheat file, then use Normmatt's awesome cheat selection menu to enable/disable codes. (Remember to save your selected codes with "SELECT" and enable Cheat Codes under "Patches")
Details as follows:
QUOTE said:

I am very happy to release version 1.3 this evening. I spent some time and added the ability to parse a "cheats.xml" for cheat codes for the currently selected ROM. Now you can generate a .CC file on-the-fly within the AceKard GUI
A sample "cheats.xml" is included with US games. I am not sure how it will work for other regions' XML files, so please test!

Version History
---------------
BNS1.3
+ Added XML Parsing for cheat codes
+ Place "cheats.xml" in the "__rpg" directory
+ Select "Cheats" on Start Menu, if no .CC found, cheats.xml is searched
+ If .CC exists, you're prompted for overwriting
+ Select cheats in the windows, press SELECT to save selected items
The release contains plugins, skins, and multiple languages from the community on the AceKard BBS. Be careful with the "savelistex" file in the __rpg folder, apparently overwriting it can lose some saves in memory (???)
This brings the AceKard cheating system relatively on par with the G6 Real, etc., which is very good news indeed considering how poor the support was initially.
AceKard RPG Forums BNS Release Thread