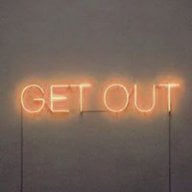 Joined

Oct 17, 2015
Messages

20
Trophies

0
Age

44
XP
Country
Hi, folks. I need a little help here, it would seem.
I originally hacked my system using the ns atmosphere jig and their firmware package etc from back when they still had a website. I now see that this is gone and followed another guide to update to the latest henkaku and atmosphere.
Unfortunately, I now cannot boot into CFW at all. I'm sure this is a common issue here, but I've zero idea where I've failed. I followed the guide here:
https://nh-server.github.io/switch-guide/
and it just seems to have made a pigs breakfast of things, somehow. I followed to the letter.
Also, and this is probably an important question, my emummc is DISABLED on henkaku, and I'm being told on various sites to create the emummc. However, I have all my games on my SD card, I don't have another with 29 gb spare for the NAND backup (which I already took in the past, but I believe there's benefit to doing multiples?). Is this the problem? Is this the reason the system is refusing to now boot into the atmosphere firmware?
I get the "failure to reach stage 2/hos" error when trying atmosphere emummc from henkaku, a panic error when running atmosphere sys and another panic error when trying to launch fusee-primary as a payload.
Kind of at a loss, but can someone confirm whether or not all this fail is caused by not having the sd card re-partitioned?
Do I really need to dump all my games elsewhere then put them back on afterwards, or is there a way to bypass this?
Apologies for being an absolute noob, but this was really straightforward the first time around but I was on ofw 6.something and an old version of atmosphere, I think 10.3 or suchlike.
Any and all help gratefully received !