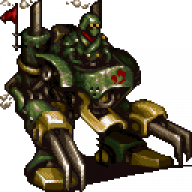 Joined

Nov 26, 2016
Messages

6
Trophies

0
Age

32
XP
Country
Hey folks! I was about to try to transfer all my save information from a Day 1 Switch to a new Switch, so I can start trying to install a CFW on the Day 1. I personally bought it on Day 1, and I've verified with its serial that it's good to be modded, but I wanted to make sure:
is updating and transferring a profile to a new Switch somehow going to hurt the process of modding the old Switch?
My understanding was no, and that all I have to do is transfer like normal and go about the CFW tutorial from there, but I just wanted to verify that wasn't a huge no-no.. Er is there something that I should know about before wanting to do this? I tried looking it up, but everything just asks about transferring between something that's already been hacked; that might be pointing to the idea that mine is a silly question..
The new Switch actually came in the mail today, but I haven't plugged it in yet, because I wasn't sure if it's better or possible to start the transfer the first time it starts up. I wanted to transfer my profiles so I can keep them and freely be able to go online with them (I plan on never going online with my old Switch after installing the CFW.)
About 4 years ago I was successfully able to install CFW onto my 3DS, which was one of the greatest things to ever happen to me, lol. So I do have some experience, but I'm certainly no expert. If I run into trouble, I'll try to keep any additional questions in this topic. Thank you folks for any help/insight!