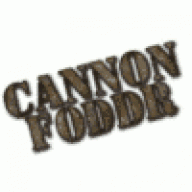 Regular GBATemp Lurker
Member
Joined

Sep 23, 2006
Messages

4,134
Trophies

0
Age

53
Location
Website
XP
Country
As mentioned on GBATemp home page....
QUOTE said:

Earlier today, a long-time member of the community known as Jdbye, made use of a computer botnet that he created (hacking into people's computers) to flood GBAtemp. In other words, he performed a Distributed Denial of Service/DDoS attack against our network. He began by allying his troups to send mass requests to the website, in a lame attempt to render it unusable to anyone. After he failed to tickle our bandwidth, he thought it funny to start spamming and flooding our IRC channel. Sadly though, that didn't do much harm, all he managed to do is get our team angry. We tried to reason him, but that didn't work out well. We are now looking into legal solutions to have the little guy arrested, or at least scare him to death (let him piss his pants). Please join us to hate the guy's guts, and if you happen to be an attorney yourself or know one, please be sure to let us know.
I noticed there's no 'Discuss' link........So where do we go to hate the guy's guts ????
And is there anything us temper's can do ???
I vote for Spam him back & also sign him up to 'unappropiate' websites (of course we need HIS address for that)
Jørn Daniel B.