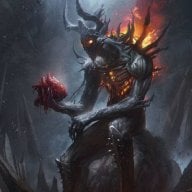 As above, so below
Member
Joined

Oct 19, 2016
Messages

556
Trophies

0
Age

120
XP
Country
How does it demonstrate that? The best I can come up with is this idea that selling tacos are so very regulated, so it would "make sense" if the purchase of guns were too... but I'm still missing the logical connection. Manufacturing and sales seem to always carry more liability than purchases from customers. Also, just because one thing is shitty doesn't mean that something else has to be shitty. Based on this, it could be argued that amendments are actually effective in keeping the government out of it, not that I believe that is the reality. For example, it is a lot more difficult to buy a taco than it is to buy a gun, but there is no amendment guaranteeing us tacos. Shouldn't it be more difficult to buy a taco than a gun, if we are to have difficulty with either?
Through implied inference based on perspective. Again, I take the information displayed one way, you take it another. I can argue until I'm blue in the face but at no point will I be able to get you to see it from my point of view and vice versa.
The issue is exactly that: we don't have an inherent right to bear tacos, which can't be used to immediately kill a massive amount of people, and have so many regulations regarding the manufacturing and distribution of. Firearms can be used to immediately kill a massive amount of people, and have various regulations in place to try and prevent people to do so, but what regulations we do have are either not in the right place or are outright ignored/ fought against because we have an inherent right to bear arms, a term that is loosely interpreted to protect materialistic ideals rather than civilian solidarity.
Ok. Entertain the point. How?
How are the regulations ineffective? Well in the terms of tacos, there's a lot of processes involved with selling food. I understand and agree with portions of it; I would not be behind someone who doesn't ensure that their product wouldn't do more harm than good. On the other hand, I shouldn't need a business license, a food license, and all the other red tape involved if I want to sell tacos in my community.
In terms of guns, there are many regulations in place that inconvenience responsible gun owners without providing ample preventative measures to ensure that the next gun buyer doesn't decide to use said firearm to shoot someone they shouldn't. Frequent mental health checks, or something akin to that, could be argued as an ample preventative measure as it doesn't infringe the rights of those who are able minded with to own one.
Selling guns is comparatively as inhibiting as selling tacos ("infringement"). Because selling tacos includes "manufacturing" aspects to which selling guns is isolated from, there is a slight, even proportional, degree of difference. On the manufacturing end of guns, there is liability placed on the nature of defects, vs selling bad meat on the vendor end.

If we could punish all of humanity for the people who would harbor malicious intent, should we? I'm undecided myself. So, I could agree with you, but I'm not jumping the gun.
I see your comparison but I can't foresee all of gun owners having to pay the price for the faults of the few. I'm not against gun banning (infringement), but I don't see inconvenience as infringement; on a technicality, the right to "bear arms" does not explicitly state "firearms", it only refers to the ability to defend yourself. At bare minimum, you can have a rock and be completely covered by the second amendment. Anything after that rock is a choice before it's a right. Is that feasible? Of course not, but if we're going to argue that the right to bear arms is an absolute and anything after that is an infringement, well... "hands you a rock"
Okay. So if you are suggesting that "times have changed" and "we have evolved" how do you propose an approach to "refurnishing" the approach to law?
Education and empathy. Bring back the idea of solidarity, but also alongside personal responsibility. If "all men are created equal", then community should be praised alongside self reliance, not as one or the other.
It reeks of desperation because of a couple of things. It's a bandwagon appeal plus, statistically, it's 2 vs 3, and you are losing on that account. I don't respect the appeal, flat out. I know I generally don't agree with anybody. But when you try that and misrepresent, It's embarrassing to me. Maybe you can solicit more likes from other members of this forum. I know there are more people who don't like how I present myself.
I'm not worried about soliciting likes or gaining favor or even having a popular opinion. I like debating hypotheticals and fostering environments. When I say "most of us" I argue based on perception. I would welcome a change to that perception, but I'm not about to pander either. Those who feel strongly enough to agree or disagree will do so. Otherwise, my argument will stay the same.
I didn't oppose the data, I opposed the presentation of an ambiguous inference. I did take the extra step in suggesting a contrary juxtaposition which would have yielded predictably contrary results. I assumed you would be more reasonable than some others, here.
If I equated your opposition of the platform to the data itself, then I do apologize. Trying to infer things in the internet is complex at best. I didn't mind the juxtaposition but we've already buggered up the discussion focusing on it moreso than the actual topic at hand. I hate derailing, but I also hate hammering a concept into the ground, regardless of whether (I feel) I'm wrong or not. That's just a me thing though. ADHD's a bitch.