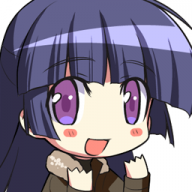 Well-Known Member
OP
Newcomer
Joined

Mar 7, 2015
Messages

52
Trophies

0
Age

33
XP
Country
So Ive been a gateway into gatewait+reinand user since a year or two back.

I did the switch to A9LH 2 days ago and I'm waiting for my 64gb mSD to arrive.

I have a few questions regarding nand backups. what they are exactly and what each is used for.
back on the old emunand setup, there was emunand and sysnand .bin backups

--------
Questions:
1. When we use the plailect's guide to downgrade to 2.1 using ctr transfer we do a backup which gets us NANDmin.bin - this happens once again when we go from 2.1 to 9.2 deciding to use a fresh install(guide says to backup once more, we retrieve another NANDmin.bin). Are these two NANDmin.bin exactly the same? or do they differ in any way shape or form? Im asking because maybe the version your 3ds is/was at might change the backup or the way the backup gets used.

2. Once A9LH is set up and its running fine..If I got to hourglass/decrypt9 and do a sysnand backup I get what I assume is a regular sysNAND.bin backup (similar to the sysnand you backup on my old emunand setup). What are the differences between these methods of backup and the difference of the files? I am very confused.

I'll try to explain what I mean with differend nands

9.0->2.1 ctrtransfer -> retrieve 1.21gb NANDmin.bin
2.1->9.2 ctrtransfer -> retrieve another 1.21gb NANDmin.bin

A9LH is done setting up;

Decrypt9WIP sysnand backup -> retrieve a 1.84gb NAND.bin file

Hourglass9 sysnand backup -> retrieve a 1.21gb NAND.bin file

edit: i forgot to mention that for all 4 backups I did get a bin.sha with them too.

I have a feeling that the one made through ctr transfers plus hourglass9 is exactly the same due to being the exact same filesize in bytes

Im asking because I dont want to accidently delete one of them only to realize I mightve needed as specific-made backup later down the road.