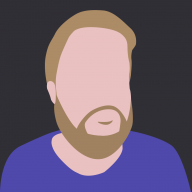 Joined

Apr 4, 2016
Messages

151
Trophies

0
Age

26
XP
Country
I didn't say corrupting data, I said corrupting the SD card. You clearly hasn't been paying enough attention to the scene the last few years.
Go and do a quick search on Google, or even here. You'll find plenty of SD cards literally destroyed because of the exFAT driver. And let's not forget the low-quality SD port on the console.
That is simply untrue.
You got proof that they mix third party stuffs with stuffs that is being sold by Amazon?
Google it my dude, it's been happening for years. When a seller selling the same product as Amazon wants it to be fufilled by Amazon, they provide Amazon with their own stock and if it's an identical product it gets mixed in with Amazon's own stock under the assumption that it is real.
It's entirely likely that Amazon has now implemented stricter measures to prevent receiving fakes but outside of simply not mixing them it's basically impossible to actually stop this from happening. If I send in a pallet with 1500 fake SD cards on it and make the top couple layers the real ones, I'd probably still make money and nobody at Amazon is going to check the packaging on every one on that pallet (and some of the fakes have packaging that is almost identical to the real thing).
They would have to track which pallet every single order came from (which they might already do with binning) and then associate each seller with their own pallets, which is probably too confusing for their employees to handle while also processing thousands of orders.