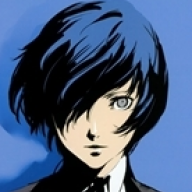 Well-Known Member
OP
Member
Joined

Apr 6, 2015
Messages

660
Trophies

0
Location
XP
Country
Hi all,
recently i bought some NFC Tags from amazon uk along with Mteroid Dread that i wanted to get since last year but couldn't due to not having money atm.
anwys,
i got the tags, and im very puzzled/can't find an answer for the following:
and need some help if possble:
1) What size & style paper should i get for printing my amiibo icons that can be used to stick them on top of the NFC tag card?
My printer is Samsung CLP 680 (Not usre if it is ND or DW variant?) , but it is a Colour Laser Printer
2) what paper should i get/use on my specific printer? that'll work for it properly without damaging it or cuasing a fire or jamming the paper?
3) the icons size on the card is Proper size: the size of the NTAG215 card is 85 x 54 mm/ 3.3 x 2.1 inch, which is small and portable; Glossy finish laminated and waterproof PVC material of the badge can protect the NFC chip inside well .
how do i print these on A4 sticker paper, using the Address labels format in pages?
i got the pack of 40x Nfc tags for tagmo.
wirting to the cards is easy, it's just the printing of the lables/stickers for the tags which has me puzzled totally.
thanx
https://www.amazon.co.uk/NTAG215-Co...9Y2xpY2tSZWRpcmVjdCZkb05vdExvZ0NsaWNrPXRydWU=