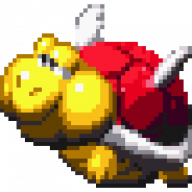 Joined

Jul 30, 2007
Messages

707
Trophies

0
Location
XP
Country
So, I've been thinking about getting a PSP and modding it for a while, but am now getting more serious. I know how to mod, thanks to some great tutorials found right here on this site, but still question materials and what happens after.
First off, to mod. I'll buy a PSP, a Pandora battery, and a memory stick. The PSP is easy, but I've been wondering about the other two. Would
this DealExtreme offer
work? If anyone knows anything about the battery, that would be the most helpful. I know I could do better with the mem stick, but I'm trying to save on costs here.
Then, after the custom firmware is installed, how do I play the games? Can you just run PSP/PS1 isos straight from the mem stick or is there some kind of special method? Keep in mind, I have no knowledge of how a PSP works, so I'm not sure if the FW has some kind of browser for the mem stick. I'm also curious about homebrew and emulators, but that can be saved for later. Just, does anyone know any good PSP homebrew sites (sort of the PSP version of GBAtemp)?
Thanks to anyone who answers my n00bish questions. Sorry if this has been asked before, but I would like to have definitive answers to my questions before dropping $200+ on a PSP.