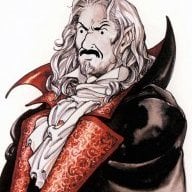 Well-Known Member
OP
Member
Joined

Oct 10, 2020
Messages

249
Trophies

0
Age

25
XP
Country
I started my first homebrew project a month and a half ago when i discovered my step father had homebrew channel installed on his old wii (now mine) since then ive been able to do so much, and alot of that is thx to the insanely helpful threads and users of this site. One of the many things i was able to learn was making my own forwarders through customizemii, thx to that alongside the photo editing program "gimp", and audacity, as well as a few friends i was able to create channel forwarders for apps, mods, and games i couldn't find the old fashion way (google search). Now ive come here today to release them, please let me know if there are any issues with them, and i will see what i can do to fix them
NOTE: All forwarders are static as animating them is beyond my skillset, i will be making all source images available for those who want to modify and try to add anims as they see fit, just please credit me if u decide to release them. As a plus, all forwarders in this collection are under 30 blocks. And finally i do not have a proper capture device, so we're gonna have to do this the hard way: CRAPPY PHONE CAMERA TIME!!!!!!!
The channel forwarders released today are for :
Brawl mods Cobalt XR, Smash 2, and Smash 2 Omega
Apps: Multi Mod Manager.
Homebrew Games: Chocolate Doom, Strife, Hexen, Heretic, Super Mario War, and Newo-Fox
IMAGES (Link at the bottom)
MMM, CXR, and smash 2 icons
https://media.discordapp.net/attach...5792/20201016_071132.jpg?width=624&height=468
Super Mario War, Newo-Fox, and Chocolate Doom icons
https://media.discordapp.net/attach...2618/20201016_071230.jpg?width=624&height=468
Strife, Hexen, and Heretic icons
https://media.discordapp.net/attach...9033/20201016_071306.jpg?width=624&height=468
BANNERS
Cobalt XR
https://media.discordapp.net/attach...7466/20201016_071211.jpg?width=624&height=468
Smash 2
(Note: Plays melee menu 1)
https://media.discordapp.net/attach...8814/20201016_071200.jpg?width=624&height=468
Smash 2 Omega
(Note: Plays melee menu 2)
(IMPORTANT: to get this running you need to copy and paste OG smash 2 (2.0 ver)'s boot.dol to the project m app folder provided with the download, the forwarder will not work otherwise (trust me i tried)
https://media.discordapp.net/attach...9114/20201015_165010.jpg?width=624&height=468
Multi Mod Manager
(Yes that is a techjames thumbnail, i hope im not breaking any rules with that lol)
https://media.discordapp.net/attach...5650/20201016_071148.jpg?width=624&height=468
Chocolate DOOM, Hexen, Strife, and Heretic
(song:e1m1)
https://media.discordapp.net/attach...4654/20201016_071255.jpg?width=624&height=468
https://media.discordapp.net/attach...7818/20201016_071317.jpg?width=624&height=468
https://media.discordapp.net/attach...4446/20201016_071328.jpg?width=624&height=468
https://media.discordapp.net/attach...4336/20201016_071343.jpg?width=624&height=468
(song: Strife, Heretic, and Hexen main theme (cd quality))
Super Mario War
https://media.discordapp.net/attach...9144/20201016_071242.jpg?width=624&height=468
AND NOW FULLY WORKING (thx newo) the newo fox forwarder (REQUIRES LATEST VERSION TO WORK)
https://media.discordapp.net/attach.../20201120_135421_HDR.jpg?width=624&height=468
DOWNLOAD LINKS
https://drive.google.com/drive/folders/1CcBhVohaDNNGyx0rfzVtV0cN6s4Am3JD?usp=sharing
(Forwarders)
https://drive.google.com/drive/folders/1eiBokT6_UPk4aVf7bamKPrj8GQM1U4qK?usp=sharing
(Image source files (png's jpgs, and xcf's (for gimp") for those who may want to edit them)
CREDITS: Main Wad's made by me, Curtdog420 for the high rez CXR logo's and music file for the CXR forwarder, J-BoZ for the smash 2, and Smash 2 omega render's used in the icon's, tech james for the thumbnail (and all his helpful guides), nitr8 for his doom forwarder which served as the base for my doom, heretic, hexen, and strife forwarders, and thx to Newo for helping me get the newo fox forwarder working