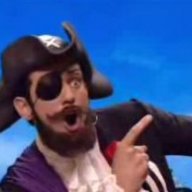 Joined

Jul 22, 2006
Messages

871
Trophies

0
Website
XP
Country
Here is my situation. My Wii is at 4.3U with an original WiiKey. I run almost all of my games from disc. I like to use NeoGamma to run a few games from a USB drive. Before updating to 4.3U I had cIOS249 v14 and cIOS250 v65535 and no other cIOS or modified IOS. I updated my HBC and used the official Nintendo update to go to 4.3U. Of course I knew this would stub IOS249 at v65280. I reinstalled cIOS249 v14 and NeoGamma works fine using it. The only problem is that every recent disc wants to run a system update and re-stub IOS249 v65280.

What would be the easiest way to avoid the updates on the disc?
- Can NeoGamma be set to work from cIOS250?
- Can I use a WAD tool or cIOS installer to set my cIOS249 version > 65280?
- Some other solution I am overlooking?

Keep in mind I don't want to modify discs by stripping updates or modifying them in any way. The only IOS I want to modify are 249 and 250. I don't want to mod anything else to block updates from disc either.