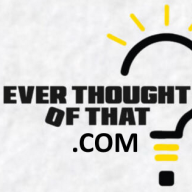 Joined

Jul 25, 2012
Messages

2,251
Trophies

1
Age

46
Location
XP
Country
I'm still trying to wrap my mind around this whole "women's lib" movement. I understand the right to vote, and the right to equal pay (presuming the work is equal), and all that political non-sense that should have been done in the beginning, but this whole 3rd wave feminism really boggles my mind.
Not only did it & the proceeding 2nd wave emerge at the most pretentious and asenine of times by rising up as the last of the native tribes fell (and remaining TOTALLY silent about it), but it also developed a rebellion against the first wave of feminism, as well as women them selves on a whole.
Like affirmative action, it wreaks entitlement and has pushed towards another extreme in inequality and seems determined to not find balance with the male, but to undermine the male and replace him in positions of power, influence, and rank. Further more, many anti-male myths were born with the 3rd wave movement, as well as many myths about the female, and her natural role in the female and in relation to her male counter part. Further more, even more myths were generated about the proverbial "good house wife" and the patriarchal family unit, which btw, seemed to be the only thing that kept the natives going during their final days, and the only thing that kept the ex-slaves and their descendants together while they were ostracized by the rest of society, though it was rare for a feminist to try to bring any light to their plight, I guess it was unimportant?
To take things a step further, the 3rd wave feminists seem bent on generalizing all or most males as openly chauvinistic, violent towards females, unfaithful, and closed minded, unsympathetic megalomaniacs by nature, or passive aggressive at best. In other words,"his dark side will come out eventually". Heck even on Oprah and Dr. Phil they ran a theme one week stating that all males will cheat, and that the best solution, at least according to Oprah, would be to get a female friend to take home and share him with so he'll remain faithful.
Anyhow, whist wearing a smile, and ensuring you that their life is totally functional, tragedy free, and healthy, they discourage the rising to balance and expression of what is feminine, and instead opt to adopt the worst extreme in male behavior that they claim they stand apposed to and offended by.
Man cheats, and lives a promiscuous life be it secret or openly. = I too shall cheat, perhaps partner with another woman as a surrogate male, and become promiscuous as well. Sex and the Single Girl anyone? How about Sex in the City?
Of course the consequences of promiscuity are rare brought up, but rather single motherhood is presented as a noble and honorable thing. Never mind the effects it can have on the kids. Not saying it can't work, but it's a struggle, and single parents should be grateful that we have such things as state aid and what have you for those having a hard time finding work and making ends meet. Without such options, I wonder if single women would live the promiscuous life style so freely, further more, without abortion options, I wonder again how many women would still opt for that life style.
Ironically abortion too seems to be high in importance in relation to the 3rd wave feminist movement. It won't cloth those without cloths, it won't return jobs from across seas, provide houses for the house-less, food for the hungry, community elected books for the schools, and so forth, but boy is it an important issue; well because you might get raped by a male, fall in a puddle of semen, or well, you know, IT might stand in the way of your ambition.
Objectificaition is a big NO NO, if a male objectifies you and says "degrading" things about your person, well then, you can turn them into the thought police, have them tried for free, though uncouth, speech, given some sort of court ordered punishment for a hate crime, and possibly ruin his life and career within the media. Though ironically, women are allowed to openly objectify all they want within society, in fact the 3rd waveists encourage this once again with pornographic language and imagining amongst them selves and even at work.
I've heard it and dealt with plenty, and have even worked in work places where at least 80% or more of the women conduct them selves in this manner, but a male looses his job because he joined in on the "fun". I guess because males would really act on it and females would not?!?
I could go on with this point, but just imagine every male chauvinist, and apply it to women. It is the emasculation of men, and the rise of womb men, especially in positions of influence and power. Many work places now have to hire so many "minorities", but also a certain number of females, and some times a very low count in males, especially it seems in the health field. In fact a couple of my past female bosses verified this fact.
As for the shallow beauty standards that women aspire to live up to and in many cases have a hard time avoiding when shopping for clothing, these standards are generally set not by males, but again by females, yet the male takes the wrap for the scantly fashion selection at the local shopping centers.
And isn't it IRONIC that the 2nd and 3rd wave feminists arose and seemed to have an infinite well of resources, funding, time, and media coverage at a time when there was not massive out cry for women and by society in general for such a movement and "revolution".
Tis really interesting when you follow the money, or a take a look at some of the tell-lie-vision programming that slowly and subversively began to spread across the land scape (and all the way to religious Islam in Egypt in the 60's), and over time, sneaking in nuggets of descend and indoctrination to new mind sets driven by envy, anger, hate, greed, lust, and other such passions that can and have been been used to evoke and manipulate people on a large scale in a new direction, maybe not for something they ever imagined or thought they would need before, but by God they sure seem to think they need it now, again, regardless if it will not feed the hungry, cloth the clothless, heal the sick, or bring quiet to troubled minds.
There's a poison going on.
I had some other points I wanted to make, but alas I'm growing tired and I would really like to shut my brain down at this point, if not sedate it somehow. I needs my sleep!
Much love to all the people out there who don't require me to express the obvious to such a "long winded" manner. I know you're aspiring against the odds to keep things real.