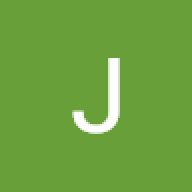 Joined

Dec 15, 2021
Messages

1
Trophies

0
Age

25
XP
Country
Been wanting a 3DS, and now that I can afford it, I bought a 2nd hand 3DS with Luma 10.2.1 and Godmode9 installed. It came with a 4gb SDHC, which is definitely not enough if I want to install many games. I have a spare, original (tested with h2wtest), formatted-to-FAT32, 16 gb SDHC, so I transferred the contents of the old sd card to it, put it in the 3DS, but it wont boot, just the blue light shining splendidly.
So impulsively, I bought a new 32 gb microSD thinking my SDHC is just shit, but lo and behold, it yielded same results as with the new SDHC. Wasted money.
I tried with my sister's sd card but also the same.
Now I am using the old 4gb SD that came with it, cant even install pokemon X.

I think my 3DS doesn't accept new sd cards. I also know next to nothing about 3DS hacking, I just know that luma and godmode is installed.
I've scoured this forum for possible solutions, to no avail. I've read upgrading sd card is as easy as copy-pasting the contents from the old, smaller card, but doesn't work.

My fellowmen, please help me, I will provide any info you need. I am desperate as I don't want to buy game cartridges for I am poor. Your boy just want to play pokemon.