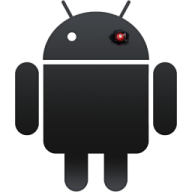 Joined

Apr 22, 2007
Messages

1,567
Trophies

0
Location
Website
XP
Country
The official release date is not even announced yet, but, we might just gonna need this topic.
The 29th of September we might know the US/EU/AU/UK dates too, but at least Nintendo is gonna announce the JP region launch date on that day.
We probably all remember the launch of the Nintendo Wii, it was a rough thing to get.
Even when you Pre-ordered it. You could be sure you couldn't get it anymore if you went to the shop midday or in the evening. And therefore had to wait weeks to months to get one afterwards.
Pre-ordering doesn't seem to mean anything, unless you have relation ships at the shop. So start getting a temporally job over at your shop or visit and buy stuff there a lot and have longer chats.

Anyway, here you can talk about your Pre-order feelings and preparing's of the 3DS.
Gonna sleep at the front of shops's door? Or thrust on you Pre-order ticket?
Going with friends? Truant from school to get it, in the morning launch day?
Shear it right here.
---
Mine story will be in this spoiler as I'm the topic starter. Makes the topic look better IMO hehe.
Depending on the day of launching I will go to the shop nearby me, and my friend. (We shall go together in that case around 2:00AM or so..)
Lot's of energy drink I suppose, sleep bags, Flashlight, and old DS Lite's.

(We will switch each other off with sleeping of course, someone has to guard our lives and place at in the line.)
I hope that that will be the case, way more fun etc.
Oh, and I will print 3DS on my shirt, and go with my Nintendo hat, and Zelda pins for on the 3DS shirt.

(And ofc, money on a safe place)
But...
If Nintendo of Europe is stupid enough to launch it outside a vacation or weekend, and so launch it on a School-day.
I hope to have enough free class hours before school starts or within the time school have started. (And hope there are no tests on school that day too.)
Than I go with a quite lot people to the game store which is at reasonable distance from school, but takes a little to long to walk, so we/I will go with a hired bike/bus/running.