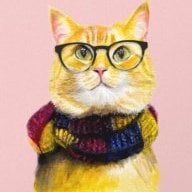 Joined

Nov 23, 2014
Messages

15,149
Trophies

0
Location
Website
XP
Country
Completly forgot that Ninjhax is just userland. One thing for the first installation the stock SD card could be ok? I ask becouse at the moment i use a a different SD card on my current systen, so i don't know if the stock SD card (normaly is 4GB if im not mistake) is enough for the initial installation and system transfer (becouse i wanna maintain my NNID, unless there is a extra way for de-link the account so can be linked to the new console easy).
If you are going to do a system transfer anyway, you could install it by transferring (you may need to buy a game for $2 if you don't have a DSiWare game already):
https://web.archive.org/web/20181225195026/https://3ds.hacks.guide/installing-boot9strap-(dsiware-game-injection)
Whichever way you do it, make sure to back up your tickets on the old system before you start, so you can inject them in the new system and make your games appear.
But yes a 4GB SD card should be enough. You could unmount it while in GodMode9 and put in a bigger capacity one for making a NAND backup, then unmount that and put your original one back in.